Bedroom+
Furniture with sensing, monitoring and room environment control properties to improve sleep quality.
About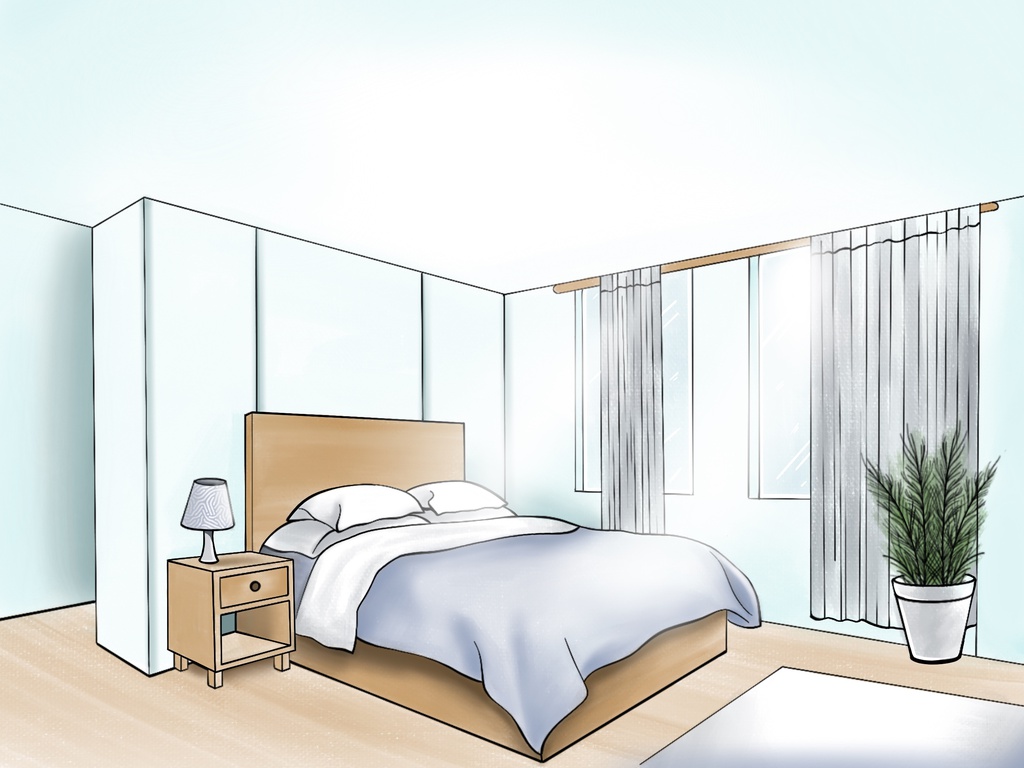 Throughout life, there are several situations that interfere with the quality and quantity of sleep and, according to the World Health Organisation, 45% of the world population has some type of sleep disorder. In this context, it is essential to develop innovative and personalised products aimed at monitoring and improving the quality of sleep, which can boost the textile, furniture and home automation industries by differentiating products with innovative functions and appealing design. It is also crucial that they are user friendly and affordable.
Thus, the Bedroom+ (materialized in a bed/bed frame) appears with incorporated electronic systems in the laminated structure for monitoring environmental and user parameters related to sleep quality, with a practical effect (domotics) on the surrounding environment.